Issuu has been one of the industry's leading magazine platforms for a while now, if not the leading platform. It essentially allows anyone, and I truly mean anyone, to have their own magazine store! The best part is, it's absolutely FREE! Yes, Issuu allows you to completely use their flipbook software free. Actually, that may not even be the best part…that might be the fact that it also offers you a library of over 25 million magazines to read…for free! Sounds too good to be true right? We decided to check it out in detail to see if it's really as good as everyone says it is. Plus, we wanted to know if it really is a great way to get flipbook software free.
In order to start creating flipbooks or reading any of their current magazines, you need to sign up for an Issuu account, which only takes a minute. As soon as you are signed in, you can upload a document and you are ready to go.
Right away, we were notified of a document that might be of interest to us – "Issuu's Digital Publishing Guide". We thought we would use that as our test subject and download it as a PDF and turn it into a flipbook ourselves! Check out the result: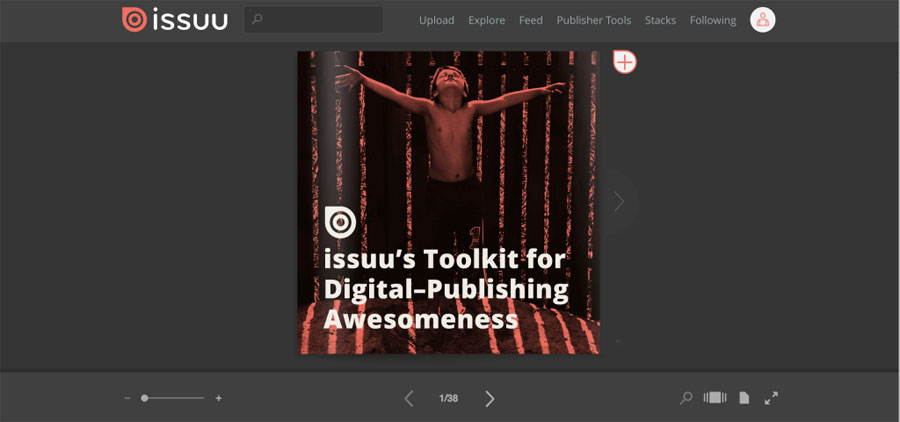 It took just seconds to do this and the platform for reading the book is very sleek and professional. The pages can be flicked through either by the mouse or with a keyboard.
Since the flipbook is completely interactive, all the links, etc. are available to be clicked on for further information. This means, the images can be zoomed on and more information can be discovered. In this particular publication, each author can be clicked on to find out more information. It brings them to their particular author page on Issuu too.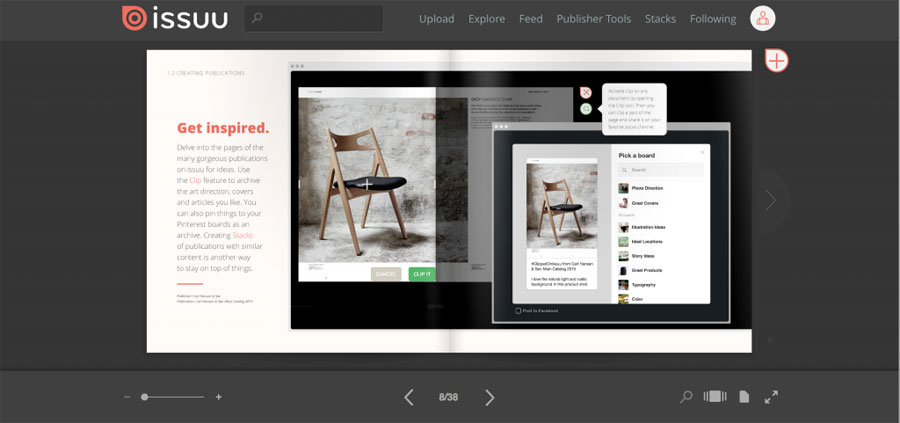 Sharing the flipbook
Sharing the newly created flipbook seems easier than most other platforms as it has options right under the flipbook and a straight direct link to the book. Many others seem to require embed codes in order to add them to your website. Therefore, Issuu seems better for those who are not so advanced with embedding iFrames into blogs. This required a copy and paste of their friendly URL and this is the result:
http://issuu.com/londoncreativedesigns/docs/issuudigital-publishingtoolkit2/1
Of course, social media and email sharing is still available at the touch of a button. All these features are great to be seen in an flip book software free option.
Added Features
Some of the features available on Issuu that don't seem to be available on the other flip book software free accounts are:
Animations for pages, such as zooming and turning effects
Increased page load time
Variety of view formats for the flipbooks
Library of over 25 million other digital publications
What's NOT cool about Issuu
It seems that if you are happy with the limited options available on the flip book software free option and you are simply looking to embed your flipbooks into your website or share on social media, then you should be fine and love the free version of Issuu. However, if you are a business and looking to make professional digital magazines in the form of a flipbook, you will need one of the paid plans to get access to the professional features.
However, if you scour the web for reviews on Issuu, there are a ton of complaints about their customer service and billing issues. None of which you would experience on the flip book software free plan.
Overall
In summary, we have had a great experience with Issuu and found that most people within the magazine industry are on Issuu or have at least tried it in the past. It seems to be the "go-to" option for magazine publishers and why not? It is completely free after all. Plus, it has the added benefit that your magazines will be added to a library of other magazines on their website, meaning free marketing!
We have yet to try the paid-for option for any lengthy period of time, but we haven't experienced any issues so far. However, if any of you have had experiences, good or bad, please feel free to let us know!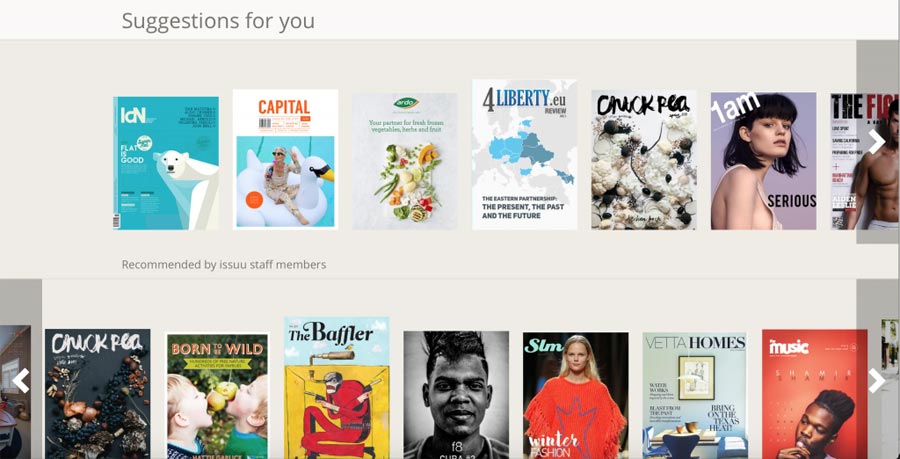 Last modified: July 2, 2021